AUCTION
Sunday, October 27th, 2019 at 2 P.M.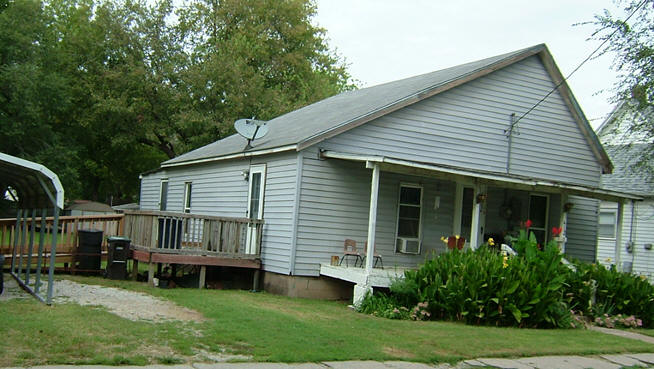 LOCATION: 412 East 4th, Winfield, Ks.
Auction Held at the House
General Description: This is a 1 story 2 bdrm. home containing 1060 sq. ft of living area with stove heat & window air. Home has a wood deck with handicap ramp attached and is located on a large double lot with a metal carport located on the extra lot. Carport will be offered separately following the house auction.
AGENCY DISCLOSURE: The auctioneer and his agents are acting as "Agents of the Seller"
Home will be open 1-3 pm each Sunday till date of auction
or
contact auctioneer to view prior to auction
Statements made at auction take precedence over all previous advertising.
NOT RESPONSIBLE FOR ACCIDENTS or THEFT
DEFORE AUCTION & REALTY
Dan C. Defore
620-221-6465

Dan. A. Defore
620-222-8515